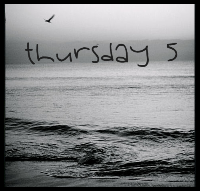 Snuggly
Thankful
Excited
GLEE!
I think this week in general has been my "get back into the groove" week. Got back from the honeymoon and jumped back into masking my disgruntlement at being a server. But, not all has been lost. I may have been inwardly grouchy, but I did better than average with my tips this week … which is really good, because one of my financial management tasks as a newly married lady is to tackle our credit card debt. Both of us made some impulsive buys along the way and before we start buying bedroom furniture (that we desperately need, by the way) … I want to bring us waaaay down and get a handle on things. I want us to be out of the "scraping by" phase.
All in all, though … I have to say, a 90 minute conversation with one of my besties made me

Giggly

… who else do I know that references a beer as a "tasty beverage" Granted, beer IS tasty …
Does this photo not scream "Snuggly soft" to you? Athena and I like to cuddle in the morning.
I am very very VERY Thankful that DH makes enough $$$ at the end of the day to cover all utilities and rent. I don't think I tell him often enough that I appreciate it and it takes a lot of stress off my back that it's pretty much the one of constants in our life.
I'm super Excited this week that although I didn't get offered the assistant account exec position with the PR firm downtown, that they did offer me something else. Moral of the story is that all those internships and volunteer experiences and even the internship at Portland Magazine has helped get me to where I am now. But being patient with the process has not been a strong suit.