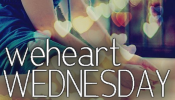 One of things I love about Maine are the outlet stores in Freeport. LL Bean Flagship store, The North Face, Tommy Hilfiger, Calvin Klein, Banana Republic, JCrew and my favorite: Coach!!
So Tara and I were on a mission to find me a new office-appropriate wardrobe. And we decided, since there were no rational husbands to grab our arms and say: NO! We walked right in to the Coach outlet. And got handed an additional 20% off coupon that could be used on anything in the store,
including sale items
.
Since husband gave me a Coach purse for Christmas (that I didn't ask for. He's just awesome like that.) ... I've been needing a smaller wallet, and I feel awful carrying different designers ... so I've been in the market for a new wallet. And then of course: there was this bin of clearance items. Wallets, no less! And at a grand total of 70%, Taryn's decided she needs one. Doesn't care if it matches the purse or not. Said out loud that Drew might have to kill me if he sees the Coach bag and/or receipt.
And Tara reaches over, plucks the wallet out of my hands and says: "Happy Early Birthday."
And I sputter. "But ... no!"
And I think she told me to shut up and enjoy it.
THANK YOU! I LOVE IT! And it fits all my stuff!
So for this WHW ... I think it's safe to say that I'm lovin on the Coach! (Wouldn't mind adding a new purse at 50% off to my collection, either).
'